The top or "head" of the barrel where branding goes, has a red, yellow, black and white tree of peace reaching out into the four directions. I got this tree design from my friend Jason Rios who is a Cherokee medicine man.
Once this barrel was filled to capacity with wine, now, it carries the weight of as much culture I could paint onto it within this limited time frame.
Below are the words carved into the top of the wine barrel.
​
FULL STORY.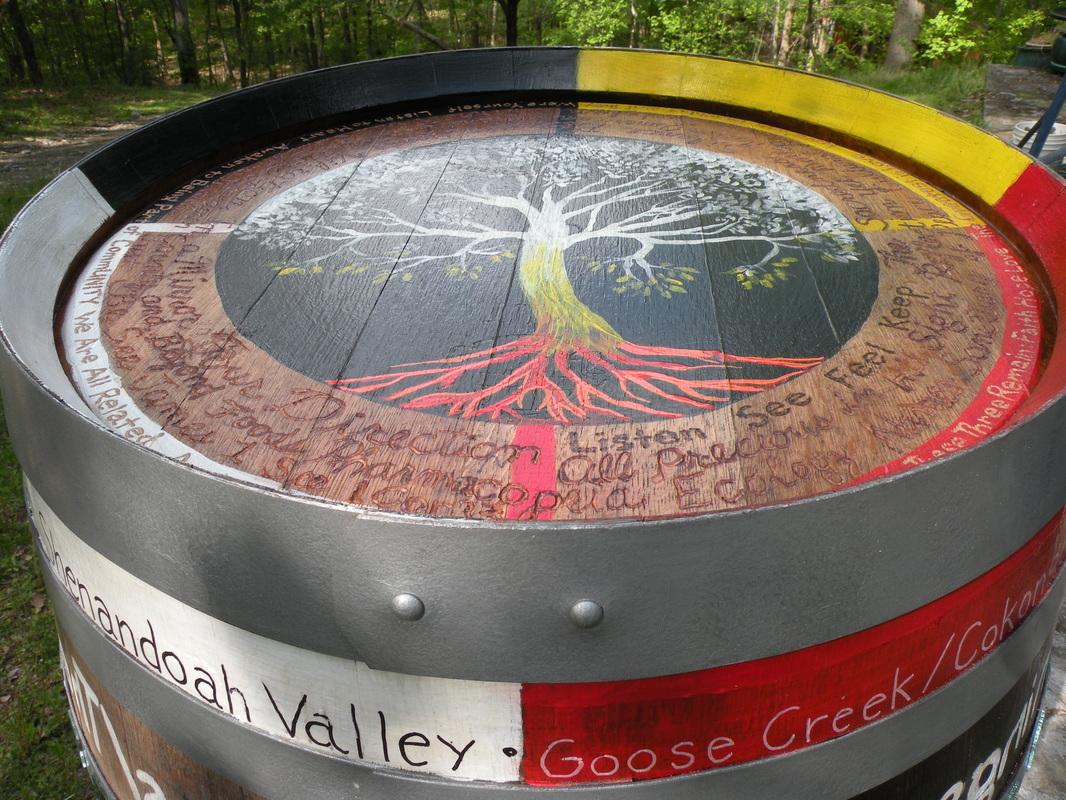 ​Listen
See
Feel
Keep
Things Sacred
Silence between the beats
Vibration
In a Mirror
Four Directions
Red Yellow Black White
All Precious in His Sight
Reflection
Yet More
Native American Indian Contributions
Loudoun County and Beyond
Foods Pharmacopeia Ecology Names
Sanctuary of Peace
Cultural Rescue
Symbolism
Mirrors Release Light from Within
Just Be
See James 1
See 1 Corinthians 13
Just Do
And now these three remain: faith, hope and love
The greatest is love
Love Your Neighbor as if They were Yourself
Listen to Heart
Awaken to Being
Part of CommUNITY
We are All Related
Awaken.

By Native American Church of Virginia Sanctuary on the Trail™
Rene' Locklear White (Feather) 2016 Lumbee Indian